Company Profile
We have a vision and plans for the Future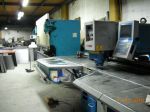 In 1981, Mimmis Theodoros founded the sole proprietorship "Mimmis Theodoros", in Kalochori,
Thessaloniki
. Its object was the construction and service of plant equipment. In 1993, observing that the construction of steel boiler was a high growth sector; he began to construct the first oil and wood boilers. Although he has limited equipment in a small place and little knowledge on the object, he was full of desire for the
best
possible result. In that way the success story of the company has begun. In 1988, he constructed the first oil heating units. He was not the first to construct oil heating units in Greece, but, from the beginning, his oil heating units stead out for their heavy construction, their meticulous
design
and mainly for their efficiency.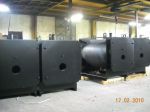 In 1990, the company was moved to a new private factory.
In 1994, he constructed the first two part central heating boiler with flange. That consists an innovation till today.
In 1996, he began to produce thermal solar systems.
In 1997, the company turned from a sole proprietorship into a
public
limited liability company, called "MIMMIS THEODOROS SA", which word mark is "GROUP STANDARD". During all these years, the company has followed an upward path. It has succeeded to become one of the best and most reliable companies of central and individual heating. Its continuous investments in the purchase of modern production machinery and the continuous staff training aim not only at the maintenance but also at the improvement of the high standards that have been set since its foundation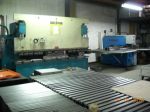 Its long-lasting and reliable collaborations in Greece, as well as its exports to Balkan countries are the result and the recognition of a multi-annual effort.
Financial Data

-
Balance Sheet 2012